CPD Learning

CONTINUED LEARNING & SEMINARS
CTD Architectural Tiles are committed to bringing our customers the latest innovations in product and service. As part of this commitment to our customers we are proud to be active facilitators of helping develop technical knowledge and understanding.
These sessions are free of charge and completely self-contained, if you think your business can be inspired please contact your local Specifications Manager or e-mail us on info@ctdarchitecturaltiles.co.uk
LUNCH AND LEARN
We provide this in several ways, firstly, we bring our showrooms to our customers through our interactive "lunch and learn" sessions whereby we present a healthy snapshot of our latest product offer in our customer's premises over lunch time. We understand how much time pressure our customers are under and the chance to peruse the latest innovations from the finest manufacturers while grabbing a sandwich away from the desk is a chance for escapism and an opportunity to be inspired.

RIBA APPROVED CPD PRESENTATIONS


We also work with our supply chain to offer RIBA approved CPD presentations. A full list of our current offer is detailed below. Again, if you feel that these may be of benefit to you and your business please get in touch and we would be delighted to arrange these at your convenience.

Specify wall and floor tiling (including natural stone) with confidence
Specify tiling in swimming pools and leisure centres
Specify wet room tiling with confidence
Screeding, levelling and sub-floor preparation
Specifying for Natural Stone
Specifying tiling works in heavy trafficked areas and tiling works for leisure facilities
Problem-solving with tiling solutions
Specifying adhesives and grouts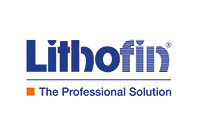 Sealing and Maintenance of Natural Stone, Porcelain and Ceramics Tiles
Sub Floor Preparation
Fast Track Screeds
Avoiding Ceramic Tiling Failures
Effective Waterproofing
Movement joints and uncoupling membranes for tile and stone coverings
Balcony and terrace solutions for tile and stone coverings
Modular underfloor heating systems for tile and stone coverings
Integrated solutions for wet rooms tile and stone coverings
Understanding specifying and designing with tiles
Specifying tiles in the hospitality sector
Tiling onto calcium sulphate screeds
Tiling in pools and leisure facilities
Tiling to timber floors
How to Book a Seminar
If you would like to book a seminar or get some further information please use the contact form to make an enquiry and a member of the CTD Architectural Tiles team will be in touch to arrange your seminar.
What's new?
NEW TILE RANGES ADDED - click to view now

PROJECT - The Podium Car Showroom, Newbury
Make sure to sign up for more news & updates